Frank Olyslager was born near Antwerp, and became a shy boy who escaped into science. After a Ph.D. in Electrical Engineering 1993 at
Ghent University
, Olyslager became a Full Professor in Electrical Engineering and Applied Physics also at Ghent and wrote outstanding books in the field of electrical engineering. By this time he was married to a woman and they had two children. At age 28 Olyslager became a laureate of the Royal Academy of Sciences, Literature and Fine Arts of Belgium, and at age 38 a
laureate
of the Royal Flemish Academy.
Olyslager discovered
Lynn Conway
's web site and was directed to the Ghent University hospital, where as Femke she was able to transition.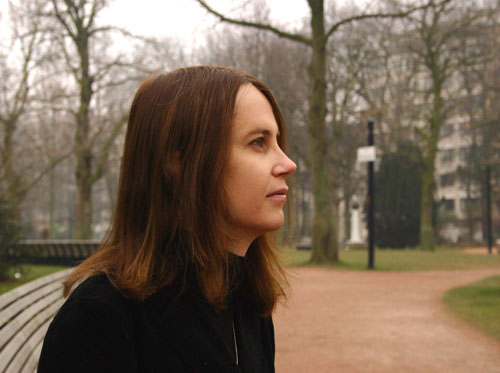 Femke worked with Lynn Conway on a report on the prevalence of transsexuality that argues rigourously that the 1 in 30,000 occurrence for trans women so frequently cited cannot possibly be correct, and that the real world occurrence is probably 1-2 per 1,000.
Femke died at the age of 43 from a long-standing illness.
Olyslager has authored over 150 publications in electrical engineering.
Microsoft Academic Search(Frank)
Microsoft Academic Search(Femke)
WORLDCAT (Frank)
WORLDCAT(Femke)
Google Scholar(Frank)
Google Scholar(Femke)
________________________________________________________________________________
It is rather shabby that Microsoft Academic, Worldcat and Google Scholar return significantly different lists for Olyslager's life work depending on whether one puts her boy name or her real name. Do these databases do as poorly when an academic changes her name for marriage or religious reasons?